Here's a lovely story about two Vietnam veterans who kept a promise made in a foxhole that if they survived, they'd meet every New Year's eve. For  For 50 years, they did. But, as Western Journalism reports, when one of them, Marine First Sgt. James Hollingsworth, died recently, his friend Master Sgt. William H. Cox made the trip early to honor their friendship, stand guard over the casket, and give a eulogy. "There's a bond between Marines that's different from any other branch of service," Cox explained. "We're like brothers." Semper Fi, Sargent.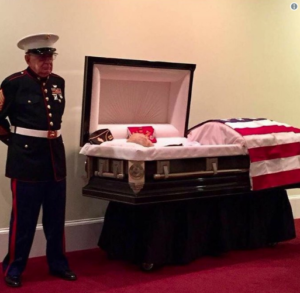 Many people consider spending time with their families over Thanksgiving a horror show, but there haven't been many horror movies centered around the holiday. The blog of Northeast Pennsylvania Arts Scene tips us off to one, Blood Rage, a 1987 gorefest that takes place around the Thanksgiving table. It's an underrated gem, they say. If Black Friday is your idea of hell on earth, yu might want to avoid this; as one character explains, "that's not cranberry sauce…"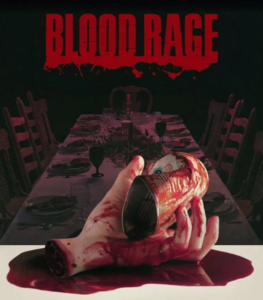 Here's an pitch for the a horror movie: a man buys an animal incinerator, claiming he's going to start a pet cremation business. Instead, he uses it to dispense of the body of his girlfriend, who he recently killed. Sorry, it's not fiction; it's the story told in a Toronto trial of Dellen Millard. He's pled not guilty, but the evidence is mounting against him. A forensic anthropologist testified that objects in the incinerator looked like human bones.