Growing up in a New York City apartment meant we never really had pets. We had what we guess you could "starter" animals, none of which were long for this world: goldfish, and then, later, tropical fish; and those tiny turtles, who would all crawl out of their plastic lagoon and leap to their death from the top of the dresser. The usual last rites for all of them was a moment of silence, followed by a quick flush down the toilet. Here are three stories of how we deal with death and pets today.
"Nobody wants them to be ground into dog food after their death," Sandra Lutz, the owner of Germany's first horse crematorium says. Especially dogs. Sandra and her husband, Joachim, who have been operating a human crematoria in southern Germany since 2003, decided to join the horsey set when they realized there was no place for bereaved horse owners. "When a human dies, there are clear rituals," she told the the local.de website. "Common mourning and funerals make it easier to say goodbye. But up until now something like this has been missing for horses." Their new facility, built at a cost of €2.5 million, includes rooms for bereaved, with candles and soft music. (They also had to employ a special filtering system, as the cremation of a horse can take up to eight hours.) Their services cost between  two and three thousand euros. And yes, you can bring Trigger's ashes home with you; German law allows animal ashes to be brought into homes. The next step, according to the Lutz's? Allowing people to be buried beside their pets.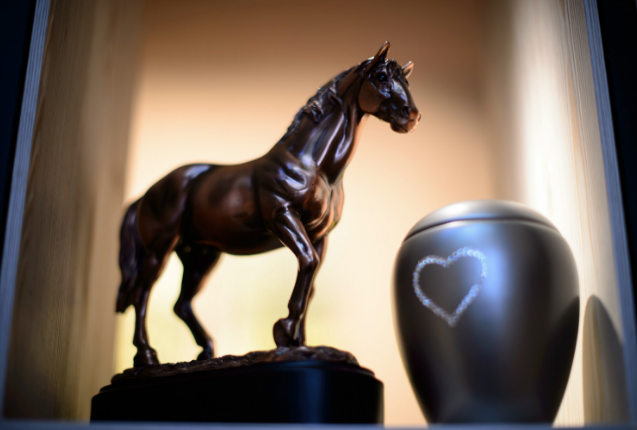 Not to beat a dead horse, but even given that the Lutz's are a mom-and-pop business, their crematory still has the sense of German efficiency. If you're looking for something more artisanal, head over to Amarillo, Texas, where Ashley Smith runs a very "hands-on"  pet cemetery. She does everything from making the arrangements with the bereaved owners to digging the graves herself. It takes two days for each grave, she tells the Amarillo Globe-News, each of them four feet deep by a foot to a foot-and-a-half wide. She estimates she's dug nearly 1,000 graves since she bought the Adobe Pet Cemetery four years ago.
Finally, in Slate's Dear Prudence advice column, a woman whose can was run over by a neighbor's daughter is feeling pressured by the family to alleviate the young woman's guilt, and asks if she's an awful person for not feeling up to it. Prudie replies with an emphatic NO! She was so emphatic about this, she called it the easiest answer she has ever written. We second her opinion, if anyone cares.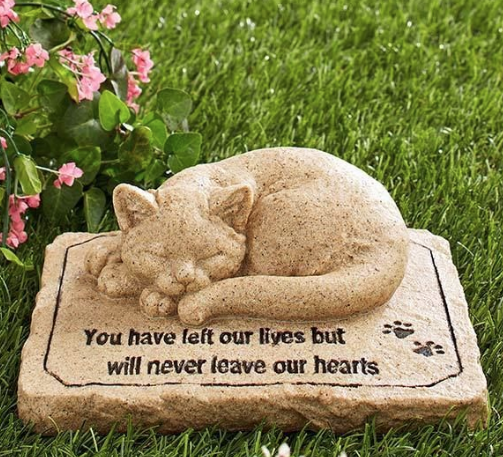 That's it for today. Stay alive, and don't go running over any cats.