If you've ever asked "what would Scooby, Shaggy and Mystery, Inc. do?," you owe it to yourself to spend a night in The Ancient Ram Inn, reputed to be the most haunted B&B in England. So well-known it boasts its own Wikipedia page, the Ram's got everything you'd want in a haunted inn:  a drafty, creaky 12th-century building built on an ancient pagan burial ground, where past guests have reported blood-curdling screams from the attic, strange mists, flying ashtrays, and even the specter of a high priestess waiting on the bed (no word on if she offered turn-down service). Rooms are available for £69 (around $90).
Or perhaps you're interest in the undead is strictly theoretical; the closest you ever want to get to ghoul is The Walking Dead. We've got you covered there as well. Professor Dustin Cushman at Rowan University offers a lecture on zombies and the afterlife for Halloween. He explains the origins and beliefs of Voodoo, gives instruction on how to turn someone into a zombie (anyone know where we could pick up some "zombie powder"?). Just wondering: if you miss a day in class, can you claim you were there in spirit?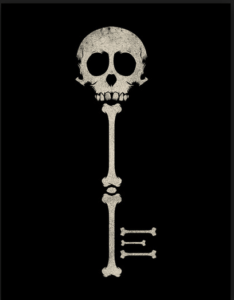 Of course, there are some who prefer dealing with the dead. For you, we advise heading to Ohio next week, where the Canfield Historical Society is giving a free lecture on the Lane Funeral Home. Celebrating 100 years in the business, Lane is one of the oldest family-run businesses in the country. The talk will also include a look at the history of funeral practices through the ages. Did we mention it was free?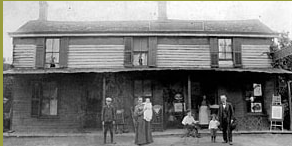 Then there are those who only want to deal with the dead at a distance. If that's you, the Blanton Museum of Art (on the campus of the University of Texas at Austin) has put together "Dancing With Death," and exhibition that explores the "danse macabre," images of the skeletons or rotting dead cavorting with the living. The works cover both the European and American traditions from the 15th Century to modern time.  It's up until November 26th.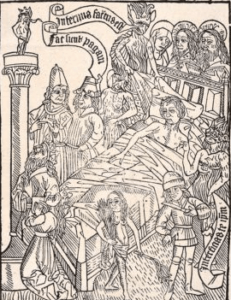 Finally, if you're cremation lights your fire and you've got expensive tastes, we recommend a trip to Thailand, where the ornate, 60-story tall crematorium built for King Bhumibol Adulyadej is now offering free public tours. Note that visitors must be formally dressed, and before being ushered into the crematorium, will learn about the achievements of the late King's 70-year reign (we're especially intrigued by the "monkey-cheek" water retention pools  he invented). No selfies or live video broadcasts are allowed, but you can "take photos in a polite manner," and every visitor receives a free postcard. More than 100,000 people a day are expected to tour the Royal Crematorium; tours will continue through November, with the possibility of an extension, depending on demand.