It's a bit disconcerting to look at our spite-filled politics, with people denying the humanity of their political opponents, a president tweeting bile against perceived enemies both outside and inside his government, and a dog's dinner of a tax policy thrown together like a last-minute Christmas list, and remember that 37 years ago Ronald Reagan was considered a threat to our democratic norms. For those of us convinced that Reagan was ill-suited for the White House (I still believe that, although compared to its current occupant, he seems positively statesmanlike), and feeling disillusioned by Jimmy Carter's tenure, John B. Anderson's 1980 independent presidential campaign  seemed like a beacon. I am deeply sorry to write that he died yesterday at the age of 95.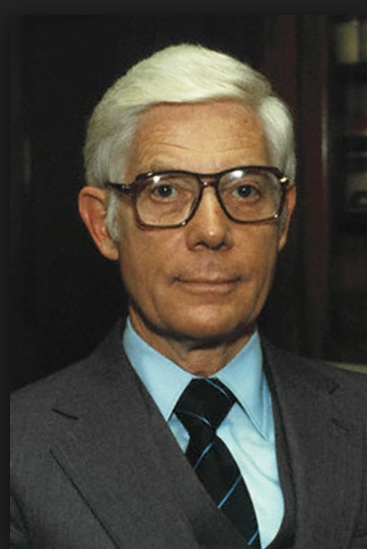 White-haired, with glasses, and blessed with a wonderfully stentorian voice, he seemed like a sane path out of the late-70s morass; the kind of politician we could use more of today: a man who cared more about ideas than partisan politics, who was more interested in making this country work better for its citizens than in scoring political points. He was willing to challenge his own ideas if they weren't working—originally an solid midwestern conservative (he was first elected to congress in 1960, representing Rockford, Illinois), his views changed and he felt himself drifting away from the GOP (he called for Nixon to resign in early 1974), and by the late 70s, had turned more liberal on social and foreign policy while remaining true to his traditional conservative economics.  After being primaried by a candidate backed by religious conservatives in 1978 (he won, handily,  with 58% of the vote), he ran for the 1980 Republican nomination. Unhappy with his party's choice of Reagan, he eventually decided to run as an independent.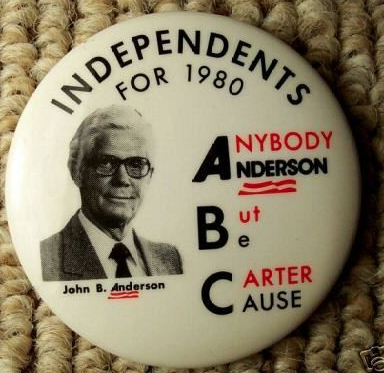 His quixotic 1980 run (he garnered 7% of the national vote) was followed four years later by an even more quixotic challenge to the two-party system: an attempt to form a viable third-party, the National Unity Party. (That you've  probably never heard of it only emphasizes how tough it is for even a popular national figure to gain traction without the backing of the Republicans or Democrats.)
I worked on that 1984 attempt (I had previously worked and become friends with his eldest daughter, Eleanora). I found Representative Anderson to be intellectually tough-minded, but always willing to hear out a dissenting argument, and a generous boss,  indulging a young and somewhat impolitic young man. Brilliant and determined, he also had a refreshing lack of pretension; he was equally comfortable talking with director John Waters as he was with Representative Maxine Waters.
A devoted husband to his wife Keke, and loving father to his son, John Jr., and daughters Eleanora van der Wal, Diane Anderson, Karen Anderson Moree, and Susan Anderson, who all survive him. I am proud to have known him, and feel privileged to call him and his family friends.
The New York Times obituary can be found here.