It's only two more days until pitchers and catchers report, but we're sad to report the death on Friday of Wally Moon: Rookie of the Year, Dodger slugger, and model for the discarded Batman TV-show villain "The Unibrow."  Originally drafted by the Cardinals, he joined the team in 1954—taking the place of Hall of Famer Enos Slaughter—and was voted the NL's Rookie of the Year (over Ernie Banks and Hank Aaron). Traded to the Dodgers in 1959, the lefty power-hitter adjusted his swing to give him opposite-field power and take advantage of Coliseum's short 251-foot left-field line. And take advantage he did; his towering home runs made him an early star for the new arrivals in Los Angeles, and helped them win the 1959 World Series. Announcer Vin Scully promptly named them "moon shots." He retired as a Dodger in 1965, with a career batting average of .289 and 142 home runs.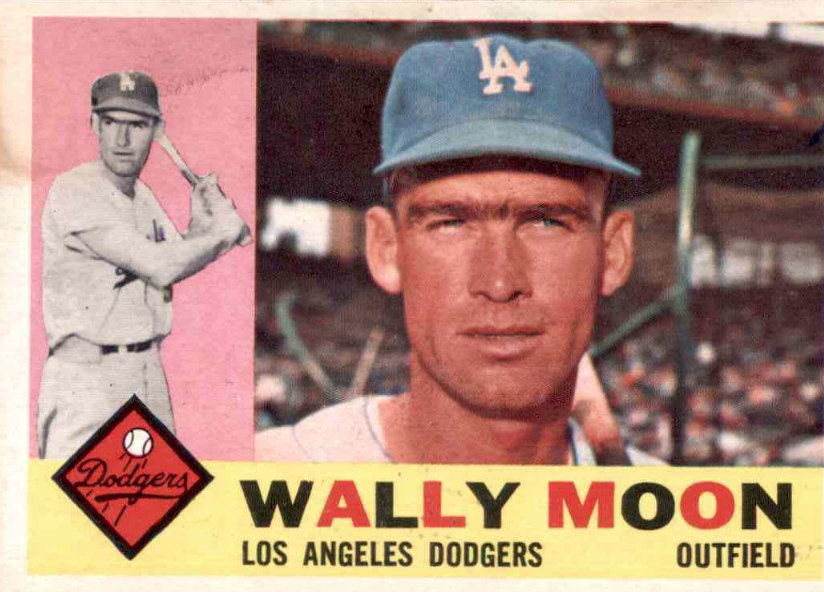 From the "Digital meat-up" desk comes the second oddest food-related story of the day: writing in the Guardian, Keza McDonald  worries her enjoyment playing what she describes as the "savage" dinosaur-hunting video game "Monster Hunter: World" might not jibe with her vegetarian lifestyle. The game is so lifelike (well, as lifelike as you can get fighting digitally-rendered extinct creatures), some of her carnivorous friends were troubled by it. She wonders "how is it possible to eat industrially farmed meat – the product of a real animal's suffering – but find hunting dragons in a video game too much to take?" She's not sure, but even she draws lines: fine with laying waste to all forms of four-legged creatures or robots, but uncomfortable shooting at digital people. Or, as George Orwell wrote in "Animal Farm"—"Four legs good, two legs bad." (If you're wondering what  the oddest food-related story could be, it's food-allergy sufferers calling for a boycott of the Peter Rabbit movie because the rabbits in the movie pelt a bad guy who has a blueberry allergy with…blueberries.)
She had no problem doing this…but serve her a cup of chicken soup…
Finally, today's New York Times reports of the opening of a "university" in Brooklyn that has a very specific course listing: The Miskatonic Institute of Horror Studies. Students at the Brooklyn branch (classes are available in London, with a Los Angeles branch opening soon), held in a Greenpoint bar, watch and discuss horror films, including the Academy Award-nominated "Get Out" and more outré fare such as 1974's "Fenda's Pen." "A lot of us come from a place where horror was maligned," Miskatonic (the name comes from H. P. Lovecraft) founder Kier-La Janisse told the Times, "but in the classroom, people are enthusiastic about horror." We're looking forward to their Los Angeles opening.