Roy Orbison was the American singer/songwriter best known for his operatic falsetto voice on dark emotional ballads like "Only the Lonely," "Crying," "In Dreams" and "Oh, Pretty Woman." Orbison was discovered and signed by Sam Phillips of Sun Records in 1956 – and he carved out his niche with piercing vulnerable male songs, and all black clothes, jet black hair and always – black sunglasses.
In 1988, Orbison co-founded the Traveling Wilburys with Bob Dylan, Tom Petty, George Harrison and Jeff Lynne. He died of a heart attack at the young age of 52 in 1988.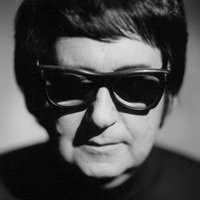 Also leaving the planet on December 6 in history: actor Don Ameche, who passed in 1993 at age 85, and President of the Confederate Jefferson Davis (1861 – 1865), who died at age 81 in 1870.