It's been 65 years since the Great Britain has had to mourn a monarch (for those keeping score at home, the last reigning British King or Queen to die was King George VI). And when the 90-year-old Elizabeth II passes, not only will Charles, the Prince of Wales become King, but a grand sequence of events will begin.  
This long read from the Guardian takes you through the plans, kicking off with a phone call to the Prime Minister, with the coded message, "London Bridge is down."  When the Queen breathes her last
A footman in mourning clothes will emerge from a door at Buckingham Palace, cross the dull pink gravel and pin a black-edged notice to the gates.
While he does this, the palace website will be transformed into a sombre, single page, showing the same text on a dark background.
A press alert will be issued simultaneously, and the government's Radio Alert Transmission System, tagged with the appropriately hangdog acronym RATS, will go into action, alerting radio and television stations with flashing blue lights.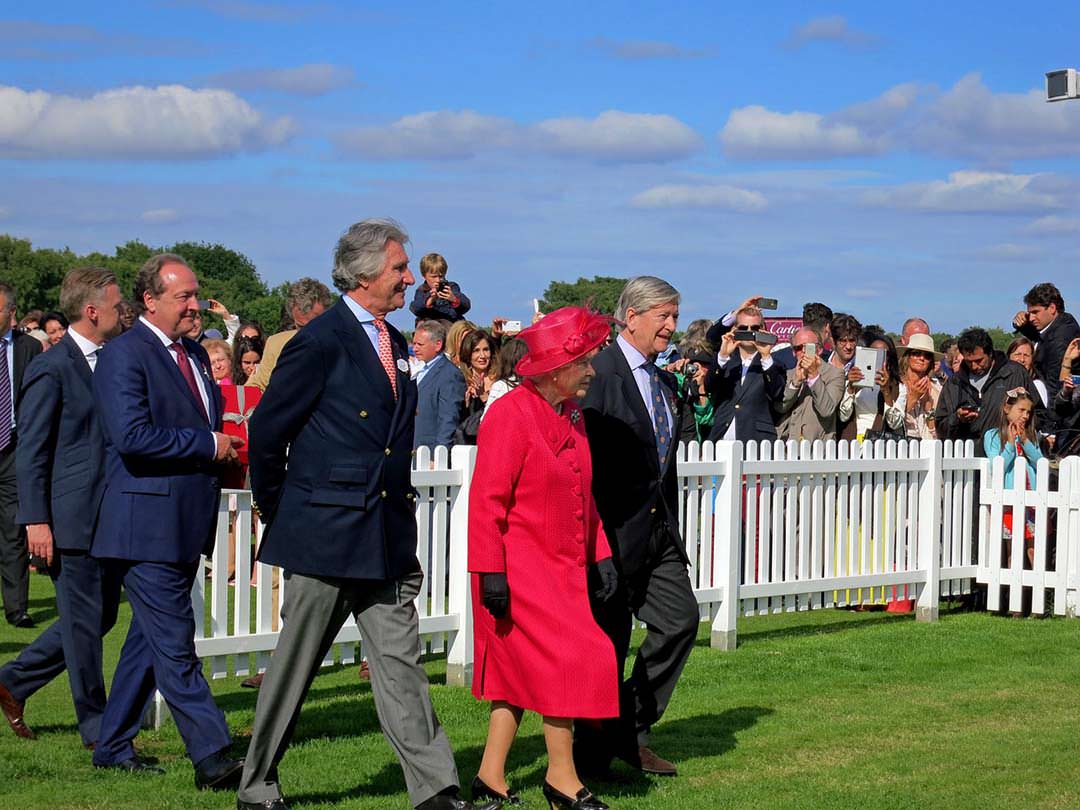 Queen Elizabeth II at a Polo Club – Windsor 2013
From that moment, everything is planned. Nobody wants a repeat  of the  chaos that accompanied the death of Princess Diana—it took nearly four hours before her death was announced.
The level of detail is staggering, from the type of music to be played (a former BBC radio producer says that if Britons hear "Haunted Dancehall (Nursery Remix)" by Sabres of Paradise, "something terrible has happened"), to the color of suits and ties worn by news anchors, and the width of black armbands to be worn by royals and government figures (3 and ¼ inches, if you're so inclined).
British news organizations are prepared as well. The Guardian's deputy editor has list of stories pinned to his call, while the Times of London is rumored to have 11 days of stories at the ready. TV and radio stations regularly rehearse their reactions.
The BBC will break into programming with the words, "This is the BBC from London," radio will introduce the news, while TV anchors will probably say "It is with the greatest sorrow that we make the following announcement," followed by the national anthem, and the royal standard will appear on the screen.
Of course, some in the UK want to keep that upper lip stiff, and feel that even thinking about the Queen's death is just not done. But Queen Elizabeth is not the first monarch to plan her final curtain. The Guardian notes that:
Queen Victoria had written down the contents of her coffin by 1875. [Ed. note: she died in 1901] The Queen Mother's funeral was rehearsed for 22 years.
Louis Mountbatten, the last Viceroy of India, prepared a winter and a summer menu for his funeral lunch.