Most people don't even know famed Russian composer Tchaikovsky's first name – let alone his first two names (those glib Russians): Pyotr Ilyich Tchaikovsky (September 9, 1828 – November 6, 1853 to November 6, 1893.) The formality of the double name sounds like something straight out of Tolstoy – who lived and created some of the greatest Russian culture at the exact same period. Tchaikovsky only lived to the age of 54 – and supposedly died of cholera, but there's a mystery to this day surrounding his death. Of course,  cholera was pretty wide spread back in those less-than-sanitary days.
Best known of Tchaikovsky's impressive classical canon are Romeo and Juliet, The 1812 Overture, and ballets The Nutcracker and Sleeping Beauty. He also wrote ten operas, none of which are as famous as his classical compositions. He was actually the first Russian composer of the romantic period whose music made a lasting contribution internationally, as he conducted symphonies all over Europe.
While Tchaikovsky married a woman, historians now believe he was homosexual – and the repression he suffered closeting it completely was a result of many of his personal problems. Cholera is the official cause of his death  – but there's been a debate ever since that he died that he could have committed suicide.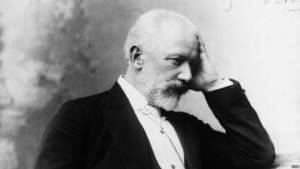 Other deaths on this day historically are movie star Gene Tierney, who died of emphysema at 70, and American gambler and mobster Arnold Rothstein, who died of gunshot wounds at 46. He's best know was the man fixed the 1919 World Series – and was one of the main characters in HBO's  Boardwalk Empire.
.