Swedish author and journalist Stieg Larsson, known internationally for the "Girl With the Dragon Tattoo" series, also known as "The Millenium Trilogy" in Sweden. The books were the basis of two major film productions, the original Swedish, the other, directed by David Fincher, American, starring Rooney Mara and Daniel Craig.
Larson's books weren't published until his death in 2004 – so he never got to enjoy his amazing sales of at least 50 million books – and collection of hit movies. It's reported that "The Crown" British actress Claire Foy will be the next Lisbeth Salander in another Larsson book to be made into a film.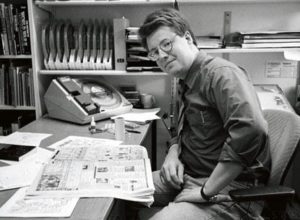 Also dead on November 9, two French icons: actor Yves Montand, who died in 1991 at age 70 of a heart attack; and Charles de Gaulle, President of France form 1958 – 1969); he died in 1970 at age 79.