It's only a year since Leonard Cohen died in his sleep, after a fall, in his home in Los Angeles at age 82. The Montreal-born singer songwriter was also a poet, prose writer, painter and zen monk. He was best known for the poetics of his lyrics, greatly admired by rock singers, jazz musicians and writers all over the world. Coehn had a magical way of combining his obsessions with love, religion, sex, art, loneliness and politics that somehow tied them altogether, so that each song seemed to mysteriously symbolize all those subjects. What's interesting is thatCohen didn't start out in music – he wrote several books of poetry and novels till he decided to  venture into what's generally thought of as "folk music" in 1967. Many other artists, like Judy Collins, recording  some of his most important songs, like Hallelujah, Suzanne and Bird on a Wire early on – but it was his own albums like I'm Your Man (1988, his most popular album,) The Future, and You Want it Darker (released just three weeks prior to his death in 2016), among many others, that solidified Cohen's  iconic stature as the romantic gentleman poet of popular music.
On November 6 this week, Sting, k.d. lang, Seth Rogen, Lana Del Rey, Elvis Costello, Courtney Love and Canadian Prime Minister Justin Trudeau and his wife Sophie were among nearly two dozen participants at "Tower of Song: A Memorial Tribute to Leonard Cohen" in L.A. Produced for the one-year anniversary of Leonard Cohen's death, the major artists who showed up to honor him helped cement what will no doubt be his lasting contribution to music. Also performing were Feist, the Lumineers' Wesley Schultz and Jeremiah Fraites, Børns, Bettye LaVette, Damien Rice, Ron Sexsmith, Couer de Pirate, Patrick Watson, the Webb Sisters, Cohen's longtime collaborator Sharon Robinson, and his son Adam Cohen. The Trudeaus noted that the song they chose for their first dance at their wedding was Cohen's "I'm Your Man."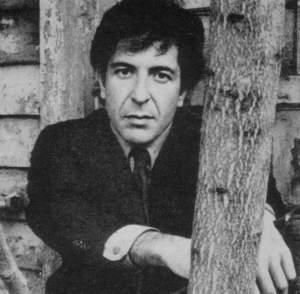 Other November 7 deaths include English author Lawrence Durrell (78, 1990), who penned the epic major work "Alexandria Quartet"; and actor Steve McQueen (1980, 50), who many consider still to be Hollywood's iconic symbol of ultimate masculinity.