Doris Lessing, was a Nobel laureate winning British author, who was known for combining what seemed like disparate subject matter, in a highly successful and original way: politics, communism, love and intimacy, male/female relationships – and science fiction.
She's best known for the books "The Golden Notebook," "The Summer Before the Dark" and "The Marriages Between Zones Three, Four and Five." Lessing herself was highly politically politically conscious and active in her native city of London.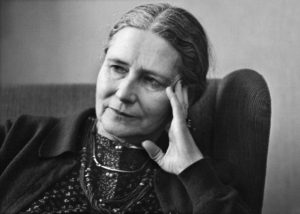 Also passing on November 17 in history were gossip columnist Sheilah Graham (born 1988, died at 84) and famed French impressionist painter Auguste Rodin, who died at 77.