There's something about Sweden and death. When you think of Sweden, it's Ingmar Bergman, August Strindberg, or the operatic brutality of Henning Mankell's Wallender novels. So it makes a kind of perverse sense that in response to Marie Kondo's "The Life-Saving Magic of Tidying Up" next year will see the publication of "The Gentle Art Of Swedish Death Cleaning," by Margareta Magnusson. Basically, it advises that as you reach middle-age, start getting rid of the things you don't need. "Life will become more pleasant and comfortable if we get rid of some of the abundance," she writes. "Mess is an unnecessary source of irritation." A Swedish Death Cleaning seems less about cleaning than order; Magnusson calls it "a permanent form of organization that makes your everyday life run more smoothly." It also will make it easier for your loved ones to see to your needs at the end. That's all well and good, but we just wish the next generation would wait until our body is cold before they start measuring for window treatments…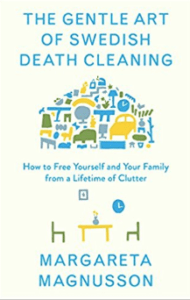 We might have our doubts about "death cleaning," but we all want the places who deal with dead bodies to be clean and uncluttered. That was not the case in Utah, where the Salt Lake Tribune reports that a mortuary has been closed down by authorities for numerous offenses, including mixing ashes, leaving bodies unrefrigerated and stealing jewelry from the deceased.
In Toronto, the coroner's office might be having trouble keeping clean after the lab cleaners and maintenance workers went out on strike. Newstalk Radio 1010 reports that the workers left their jobs Thursday after being denied a dollar-an-hour raise. No word from the Ministry of Community Safety (frontrunner for the most Canadian Name for a Government Office award) if the work stoppage with affect autopsies in Toronto.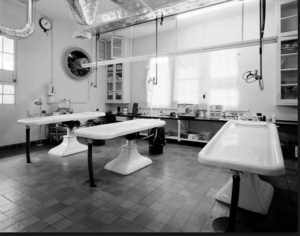 Finally, the Londonist writes that a South London mortuary unable to keep up with modern technology has been reborn as a community center. Set back on a rolling lawn with a secluded garden, it's a short walk from the River Thames. According to legend, the location was chosen for a mortuary because it was where the bodies from fatal accidents at the nearby wharves and docks used to wash up. But the tall ceilings, high windows, and exposed beams make attractive to the living as well, and it's been a vital center to the community.