In today's O-Bits, a composer's heart, what the well-dressed skulls are wearing, and a mortuary man remembered.
Frederick Chopin is one of the many renowned figures buried in Paris' Père Lechaise  cemetery, but the renowned composer's death has remained a mystery. But according to Newsweek, no more. Due to a request in his will, his heart was removed from his body before burial and returned to his native Poland, where it has remained, preserved in a jar filled with Cognac, in a niche at the Holy Cross Church in Warsaw. It was recently removed for the first time since World War II (when the Nazis stole it) and examined by a team of doctors to determine the cause of his death at 39. They didn't open the jar, but by looking at the heart—which had some small lesions and was covered in a white tissue —and declared that he died of pericarditis, an inflammation of the heart associated with tuberculosis. Tonight, why not put on his "Funeral March" and toast the great man with a snifter of Remy Martin VSOP.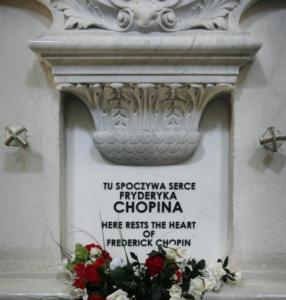 In La Paz, the skulls were on display at the Cementerio General for the Fiesta de las Natitas. As seen in the Sun, the oldest cemetery in Boliva hosts the annual event (which translates to "the festival of the little pug-nosed ones") people bring their collection of skulls—which are collected as talismans—that are dressed in hats, glasses, and sometimes encrusted in diamonds. The pre-Hispanic ritual is done in the hope of appeasing the spirits in the hope they will continue to provide them with good luck.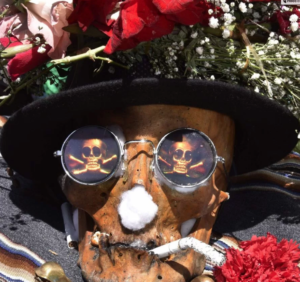 Speaking of things being where you least expect them,  the GhanaWeb reports that a military hospital has been named after Atta Kwabena Kumah, a hospital worker who was better known as "Mortuary Man." What's so strange about that? Well, Atta rose to fame when he was mentioned in a speech by the nation's former president. Here's the story: "One night, Old Man Atta could not go home, so he decided to stay at the mortuary. It got so cold that he pulled a white sheet off one of the corpses and wrapped himself in it. As someone who had got used to handling corpses, this was normal with him. When he stepped out to urinate, something happened. A soldier, who saw what to him was an apparition or a ghost, took to his heels. When Old Man Atta saw the soldier running away at top speed, he also ran after the soldier without finding out the cause of the soldier's action. As the soldier ran towards the safety and security of a guardroom at the hospital, Old Man Atta also ran in the same direction. A happy ending to the story was that there was no apparition or ghost, and no one was hurt."