Fewer and fewer bodies might be planted in "England's green and pleasant land." A survey published in The Sun found that more than two-thirds of those polled do not expect to have a traditional burial. Their worries? That they'll end up in a remote cemetery, their bodies devoured by maggots, their loved ones too far away to visit. Other worries include grave robbers, the fear of being buried alive (although no one asked those favoring cremation if  they're worried about being burned alive), and strangest of all, 21% will eschew the coffin because they're claustrophobic, a problem one would imagine death would solve. And before taking the poll, more than 90 percent of those questioned admitted they had given no thought to their final curtain.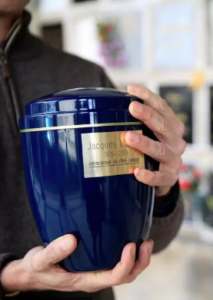 Of course, if you're looking for the finest in English post-mortem eccentricity, head over the Bloomsbury, where the mummified body of philosopher Jeremy Bentham holds court in a vitrine at the top of a stairway at the University of London. Not only that, but his will stipulates that he still attend meetings of the University's council. He's wheeled in and seated at the table, and is listed in the minutes as "present, but not voting."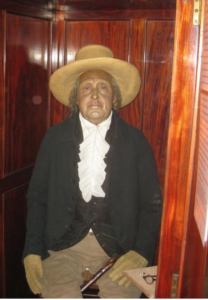 But in Kenya, a group was so determined to bury Joseph Mwangi Wanjiru, a Nairobi cobbler, that they descended on a hospital and demanded his body. The Nairobi News reports that Wanjiru admitted to Nazareth Hospital in July 2017, and died there on October 10th, with an outstanding bill of 185,000 Kenyan Shillings (1,787 in US dollars). The hospital refused to release the body until the bill was paid, and not even the intercession of a priest, who  asked the hospital to release the body since Wanjiru was an orphan, changed their mind. So a mob of some three-hundred young people, along with a coffin for the body, showed up and insisted they be shown to the mortuary and collect Wanjiru's body. It eventually took a government official to clear the bill before the body was released, and was buried in a public cemetery on Tuesday.