We just finished celebrating The Day of the Dead, but those who follow the Taoist tradition celebrate the Ghost Festival. They believe that once a year, the gates of hell open, and spirits return to visit their relatives (Uncle Mac? If you're reading this, we've moved, with no forwarding address). Shows are put on, where the front rows are reserved for the dead (if you've sat in front of your computer, constantly hitting refresh on the Ticketmaster site only to be told the show is sold out, this seems like a pretty good trade-off). At the end of the day, lanterns are floated on water, like flares on the freeway after an accident, to lead the dead back to their resting place. Circa.com has some great video, including a VR experience, of this year's event.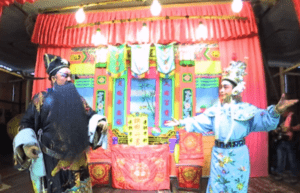 Staying in the Southern Hemisphere, if you happen to be in Bendigo, Australia next Halloween, check out the Ghosts of Bendigo Past tour. You'll meet gravediggers, madmen, Chinese gold miners, even a cricketeer, as you walk through the 250-year old White Hills Cemetery. We're wondering: would that cricket player have pitched a better game than Yu Darvish?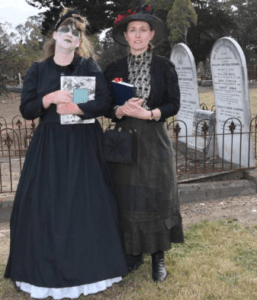 A little closer to home, the St. Louis Post-Dispatch published a photo essay of this year's Day of the Dead festivities in Mexico, showing how the nation celebrated the holiday while still reeling from the September 19 earthquake near Mexico City that killed 369. The photo below shows skeletons dressed a rescue workers.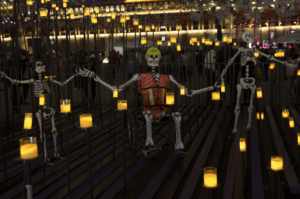 If watching people put on makeup and act like zombies has reawakened your crypto-thespian desires, you're in luck: the movie "Little Monsters," a horror-comedy starring Lupita Nyong'o and Josh Gad, is auditioning for zombie extras. All you have to do is register at The Viewing Lounge and tell them, in 25 words or less, why you'd make a great zombie. The deadline is November 5th, and…oh, yeah, the movie shoots in Australia. But if the idea of being onscreen warms your cold, undead heart, here's your chance.