We don't know about you, but here at the O-bits we love coffee. In fact, you might even say that coffee is one of the things we live for. Before our morning cup (a pour over of Peet's French Roast, regular, with two packs of stevia) we wish we were dead. So, yes, we were intrigued to read about Necrobarista, a "visual novel" from the Australian studio Route 59. The setting is a Melbourne cafe where some of the customers and staff might be ghosts, or might not. As lead designer Kevin Chen told PC Gamer, "the dead look just like the living. They look just like they looked when they were alive and it's rude to ask who's alive or who's dead." And, as opposed to Australia's contribution to coffee culture, the flat white, they're in color and rendered in 3D. Necrobarista is due out in 2018.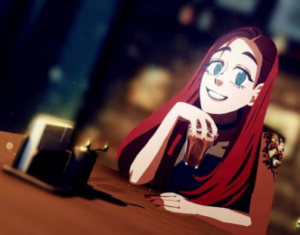 We know some folks who might be interested in playing: The Zombie Student Association at SUNY Binghamton. The  eight-year-old "cultural club," with about 20 members, is gearing up for their annual "Weeklong," a campus-wide competition between bands of Zombies and Humans. Tyler Rowe, the club's vice president, told the campus paper Pipe Dream that of the club's most popular activities is "modding blasters" or Nerf-guns used during the game. One member even went so far as to create a weapon using a 3D printer. He also noted that the Zombies are usually victors at the week's end. So we say Excelsior,  Zombie students! Go forth in battle! (Although we hear this year Vegas is giving the Humans 3-1 odds on winning.)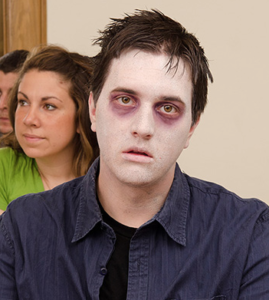 And finally, what to give the Zombie student you love? Why not a cremation diamond? Who needs a headstone or an urn if you can carry the remains of your loved one with you, set into a ring or a necklace (or, for you men, how about a pair of cremation diamond cufflinks?) TG Daily tells us about  Lonite, a Swiss company that's a pioneer in glittering memorials. To make the diamonds, it first purifies the ashes, then puts them under a high temperature, high pressure anvil, which turns the ashes into a jewel. It's not cheap: prices start at $1,600 and can go as high as $17,000. Does this mean we're going to add a fifth "C" when assessing diamonds: Cut, Color, Clarity, Carets, and now Crematorium?