If our innocence was stripped when John Kennedy was killed in 1963, that scar was reopened on December 8, 1980. I remembered November 22, 1963 as well as April 4 and June 6, 1968, but this was the first time I'd experienced a shocking loss as an adult (or what I thought passed for an adult).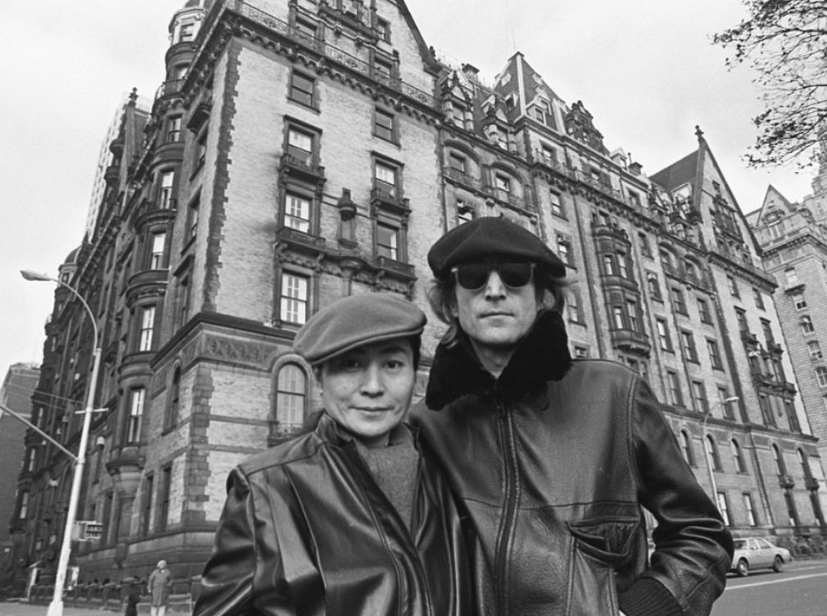 I was in the basement of NYU's Bobst Library when I heard John Lennon was murdered. Someone walked by and asked if I heard that John Lennon was shot. I had written a less-than-flattering review of his new album with Yoko (I thought Lennon's half was soft and lazy, easily outclassed by Yoko's; Lennon in love could be as sappy as McCartney. Listening to the album today, I still stand by this opinion, although 37 years on, I'm more willing to give credit for the great craftsmanship on display), and figured it was a joke. I joked back, something along the line of "I didn't think much of the album, but it's not worth killing him over." But he shook his head wildly, and I knew this was no joke. The guard at the front entrance told him. I sprinted one flight up, ran to the his stand, and he told he it came over his walkie-talkie, someone heard it on Monday Night Football, he couldn't be sure. I found a pay phone and called my roommate. He hadn't heard anything either; when he turned on the radio, the first thing we heard was "Imagine." It was true.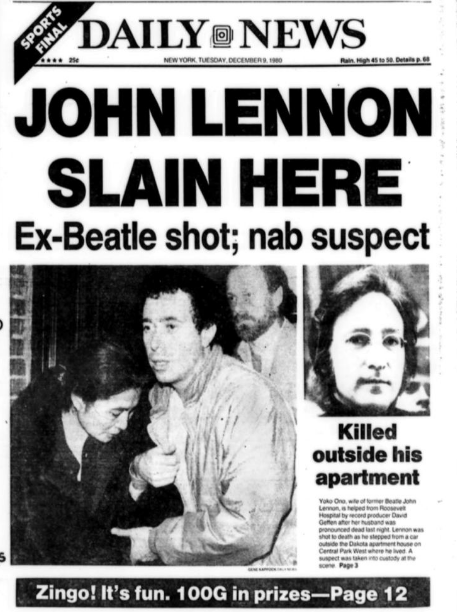 I was unable to study. Murdered in the city that he and I both loved, on a street I've walked innumerable times.  I wouldn't have been able to process any information. Nothing felt like it was nailed down, even the air seemed charged.  The next few hours are a blur, although I do remember waking up in a coed's dorm room. I bought the papers on my way home. As I unlocked the door, I was accosted by my drunk roommate.  It was decided I should join him.
That afternoon, we decided to head up to the Dakota. A block I knew growing up, now stained with grief. There was no real purpose in going, it just felt right. Pay our respects, then meet friends who lived on the Upper West Side. No one wanted to be alone.  On the trip uptown, Lennon's music was inescapable. It was coming out of the stores, from people's apartment house windows, and from the throats of the few hundred people massed outside the 72nd Street gate of the dignified hulk of the Dakota.   Huddled around candles, bundled up against the early December cold, singing "Give Peace A Chance." But it was less singing than a chant, a cross between a wake and a campfire. We joined in, our voices low  and respectful, as the repertoire wending along to "Imagine," "Strawberry Fields Forever," "All You Need Is Love," "Across The Universe,": "Imagine"  his gentle, childlike, optimistic songs in response to a senseless act.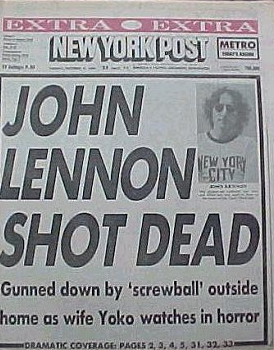 I can't imagine going to classes that week; this one hurt. The 60s had inured me to political assassination, but this was John Lennon, a Beatle! It was an unseen roundhouse punch that hit its target. As I have every December 8th since, I've been listening to John Lennon. Here's one of my favorite songs from Imagine, the bluesy "It's So Hard." It the type of harder-edged, emotionally unvarnished songs that have been forgotten in the rush to anoint him as "St. John."