On December 19 of two different years, Hollywood lost two strong bright women who made names for themselves in this town, against all odds. Brittany Murphy passed away in 2006 at age 32. And self-created super produced Dawn Steel, the first woman to lead a Hollywood studio, died in 1997 of cancer at age 51.
Dawn Steel (August 19, 1946 – December 20, 1997)  was one of the first women to run a major Hollywood film studio, rising through the ranks of merchandising and production to head Columbia Pictures. After leaving the studio, she became an independent producer of several films, and wrote a memoir "They Can't Kill You But They Can't Eat You.' In the book Steel describes finding out – after giving birth to her daughter – that she was fired as President of Production at Paramount.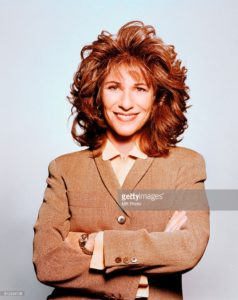 Brittany Murphy starred in "8 Mile" With Eminem, was featured in "Girl, Interrupted," and had a promising young acting career – until a messed up romantic relationship turned her toward drugs, and she passed away on this day in 2009 – of pneumonia, anemia and prescription drug intoxication. At least that's what the coroner said. Murphy's father still believed her husband poisoned her.